OUR BUSINESS IS IDENTIFYING RISK
BEFORE A MORE SERIOUS PROBLEM OCCURS
Call today for a consultation!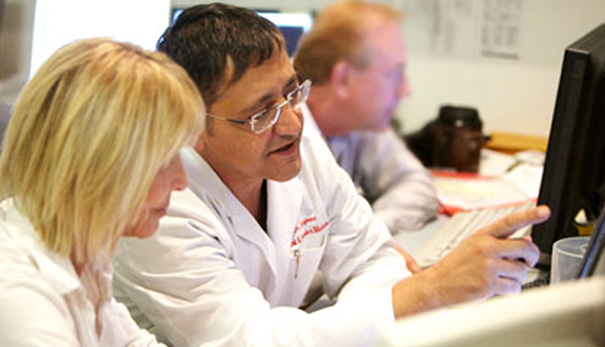 Beverly Hills Vein and Cardiovascular Institute was founded in 2009 by Dr. Hooman Madyoon, a world-renowned Interventional Cardiologist. He treats vein disease as a part of his larger cardiovascular practice including treatment for DVT (deep vein thrombosis), venous insufficiency, and varicose veins. Building on more than twenty-eight years of Interventional Cardiology and vascular practice, he has performed over 15,000 interventions for arterial, coronary, and venous disorders.
In addition, Dr. Madyoon is co-founder of Westside Medical Imaging, a full-service imaging facility located in our building. What this means for our patients is easy access to the highest quality imaging modalities available, under the same roof and all under our supervision. As part of our service we offer 64-slice ultrafast CT scan, 3-Tesla MRI, full body and cardiac PET scan, as well as full-body and cardiac ultrasound, echocardiogram, and stress tests. Our vascular and venous practice is unique because it is based on a deep understanding of cardiovascular disease including the heart, arteries, and veins. We look at the entire circulatory system as a whole instead of selecting just one part. This is important, and is one of the aspects of our practice that makes us special.
Our staff is highly trained to assist in the most cutting edge diagnostic procedures and treatments for varicose veins, and all forms of vascular disease in a professional and caring manner. At Beverly Hills Vein and Cardiovascular we cater to each patient's unique needs with a staff that is fluent in Farsi, Spanish, Russian, and English.