OUR BUSINESS IS IDENTIFYING RISK
BEFORE A MORE SERIOUS PROBLEM OCCURS

Beverly Hills Veins And Cardiovascular Institute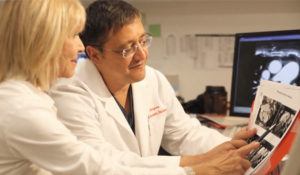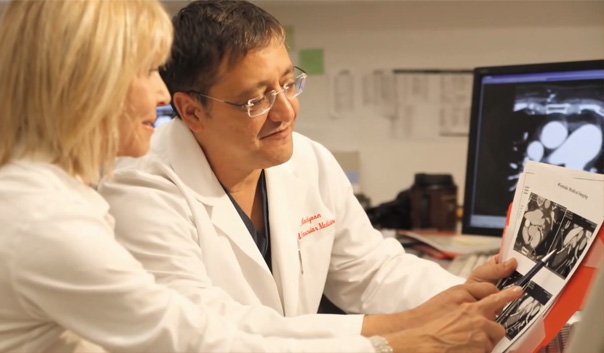 Beverly Hills Vein and Cardiovascular Institute was founded in 2009 by Dr. Hooman Madyoon, a world-renowned Interventional Cardiologist. He treats vein disease as a part of his larger cardiovascular practice including treatment for DVT (deep vein thrombosis), venous insufficiency, and varicose veins. Building on more than twenty-eight years of Interventional Cardiology and vascular practice, he has performed over 15,000 interventions for arterial, coronary, and venous disorders.
Hooman Madyoon MD, FACC, FACP lives in Los Angeles with his wife of over 20 years and his two college-age children. He is fluent in Farsi, English, and German. In his spare time, he enjoys travel, playing golf, skiing, and Premiere League soccer. Dr. Madyoon graduated Magna Cum Laude from Pahlavi University Medical School in Shiraz, Iran. He completed his residency and cardiology training at Henry Ford Hospital, University of Michigan. Trained in internal medicine and Interventional Cardiology, he completed his interventional cardiology fellowship at Henry Ford Hospital before starting his career in Northern California. Dr. Madyoon was recruited to run the cardiovascular program at St. Joseph's Medical Center in Stockton, where he went on to develop clinical research and interventional cardiology program focused on new devices and treatment strategies which led to publications of more than 40 articles in peer-reviewed journals. He has been a leader in the field of carotid stenting, endovascular surgery, and angioplasty for treatment of vascular disease.
In addition, Dr. Madyoon is co-founder of Westside Medical Imaging, a full-service imaging facility located in our building. What this means for our patients is easy access to the highest quality imaging modalities available, under the same roof and all under our supervision. As part of our service we offer 64-slice ultrafast CT scan, 3-Tesla MRI, full body and cardiac PET scan, as well as full-body and cardiac ultrasound, echocardiogram, and stress tests. Our vascular and venous practice is unique because it is based on a deep understanding of cardiovascular disease including the heart, arteries, and veins. We look at the entire circulatory system as a whole instead of selecting just one part. This is important, and is one of the aspects of our practice that makes us special.
[INSERT_ELEMENTOR id="2947"]