OUR BUSINESS IS IDENTIFYING RISK
BEFORE A MORE SERIOUS PROBLEM OCCURS
Call today for a consultation!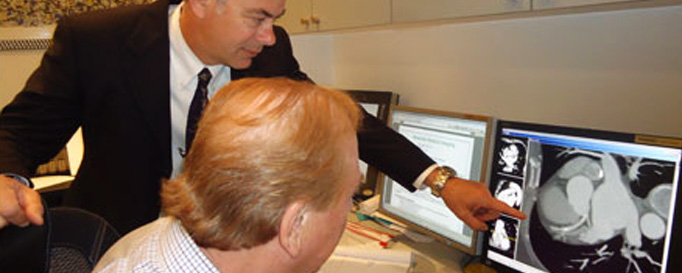 DEEP VEIN THROMBOSIS TREATMENT
Deep vein thrombosis (DVT) and pulmonary embolism (PE) kill more people than heart attacks (myocardial infarction) every year. DVT is a large blood clot that usually happens in the legs and/or pelvis. Sometimes part of the blood clot can break off and travel to the lungs causing pulmonary embolism, which is potentially lethal. More than 900,000 Americans get DVT every year. It is important to note that 50% of people with DVT experience no symptoms at all.
For those who do have symptoms, the most common ones are leg swelling, leg pain or tenderness as well as red, hot, or discolored skin. Anyone with leg swelling should be fully evaluated for blood clots or venous insufficiency. Risk factors for DVT include family history of blood clots, hormone therapy including birth control pills, pregnancy or childbirth, injuries such as broken bones, prolonged immobilization such as hospital stay or lengthy travel, obesity, and smoking.
BEYOND TRADITIONAL DVT TREATMENTS
The Madyoon Method goes above and beyond traditional DVT treatments. If you've been diagnosed with a blood clot, you want to do everything you can to take charge of your condition—including taking blood thinners and wearing compression stockings.
WHEN the blood clot breaks off it travels to the lungs, and can cause a potentially deadly condition called pulmonary embolism.
More than 900,000 Americans suffer from DVT every year. Fully 50% of them have no symptoms at all!
Treatments beyond medication therapy performed by Dr. Madyoon include using clot busters, and devices to remove blood clots.
Traditional DVT treatments such at blood thinners and compression stockings are often not enough. 50% of DVT patients develop PTS as a result of DVT, a serious condition that … Dr. Madyoon has pioneered modern interventional therapy for DVT and PE at Cedars Sinai Medical Center.